Alec Foster
2016 Ph.D., Geography and Urban Studies, GIS Certificate Temple University
2010 M.A., Geography, University of South Florida
2002 B.A., Environmental Studies, New College of Florida
Alec Foster is a Postdoctoral Research Fellow in the School for Environment and Sustainability at the University of Michigan. He is a broadly trained Urban Geographer, with both quantitative and qualitative research skills and experience. His dissertation research examines the role of participation in urban environmental stewardship on Philadelphian's sense of self, place, and nature. Alec has also published geospatial analyses of financial inclusion and environmental justice in The Professional Geographer and Computers, Environment and Urban Systems. Current projects include a time series analysis of urban gardens in Detroit's Lower East Side and developing integrative approaches to the food-energy-water nexus. Research Interests include: Urban Political Ecology, Urban Forests and Urban Greenspaces, Affective Ecologies, Environmental Justice, and Volunteered Geographic Information.
To learn more about Alec Foster and his work, follow him on: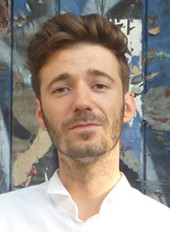 Benjamin Goldstein
2017 Ph.D., Management Engineering, Technical University of Denmark
2013 M.Sc., Environmental Engineering, Technical University of Denmark
2007 B.A.Sc., Chemical Engineering, University of Toronto
Benjamin Goldstein is a Postdoctoral Research Fellow at the School for Environmental and Sustainability at the University of Michigan, Ann Arbor. Benjamin brings his engineering training and quantitative research skills to bear on challenges of environmental sustainability in the urban realm. In his previous research, he developed novel methods to environmentally footprint cities, expanding on these in his dissertation work to explore the environmental outcomes of urban agriculture expansion in Boston. Benjamin has published in Environmental Science & Technology, Environmental Research Letters, PLoS ONE and Current Opinions on Environmental Sustainability, amongst other journals, and his research has seen media coverage by Bloomberg Technology and Seeker (Discovery Channel). His current work focuses on mapping the complex and dynamic networks of corporate actors that produce the goods consumed in urban markets as a means of concretely articulating how urban consumption induces environmental and social change at distal locations. Benjamin's research interests include: Political Industrial Ecology; Urban Metabolism; Urban Political Ecology; Urban Design; Urban and Regional Food Systems; and Industrial Ecology.
To learn more about Benjamin and his work, follow him on: